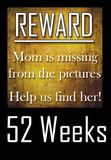 Carin over at
"
Forever in Blue Jeans
"
has been hosting "52 Weeks" for the past year. She has started a new theme called "Shoot Me" with the same premise which is for us moms to be in the picture(s) on a weekly basis and post about it. I'm still working on the former theme and encourage you to come along and give it a try.
We were all sitting and waiting for lunch at a cafe in Mondsee, Austria. They are known for excellent apple strudel and we just had to try some.
And now for a completely different atmosphere... we were on our cruise ship on the Mediterranean. A man came up to us and suggested we get a "kissing" picture with the sunset behind us. He caught us mid-kiss. Ahh, a sunny cruise sounds great about now, doesn't it?
Join
Carin
for "Shoot Me" and get in on the fun, yet memorable time.