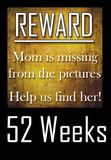 "52 Weeks" is hosted by Carin at
"Forever in Blue Jeans".
It is a year long carnival that encourages us moms to get in front of the camera since we are the ones usually taking the pictures. I have decided to accept her challenge and it's been a lot of fun.
This is kind of a combo post: a little 52 weeks-ish mixed with a bit of family journaling.
Last weekend, Austin and Braaten were heading off to their youth group's weekend away in Cae Canol in Gwynedd, Wales. We had mixed emotions when sending them off. You know, we were excited because they were, but sad because we wouldn't see them for the entire weekend. It did allow us more focus time for our 3 younger ones and that was pretty special.
There she is all packed up and ready to go.
Amy, Amelia, Zoe, and Braaten
She and her friends were happy to be together.
Austin has been away with this group before, so he was both excited and expectant for a great, fun-filled weekend.
Austin and Harry
I asked these two to pose and they found it somewhat awkward at the time. Go figure.
***************************
As soon as we said our farewells, we all headed off to a local restaurant.
Shawn with Cooper and Melanie
Grant and I
During our weekend together with a lesser amount of children we were able to lots of fun things. Shawn took the kids bowling as I went shopping in a quaint town called Knutsford. We later got together and made a nice dinner. We played Uno, watched some t.v., played outside, and walked Fletch together. On Sunday we went to church and afterwards Melanie and I did a little quilting together. I am teaching both of my girls that beautiful art. I love it and they seem to as well.
I found it interesting and very sweet when our 3 youngest kept inquiring about Austin and Braaten and what they might be doing as they were away from home.
"Do you think they're there yet?"
"What do you think they are eating?"
Do you think they miss us?"
When they're all together, sometimes they wish they had their own space, and when they are apart, they can't wait to be together again. I think it's very sweet.