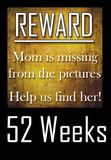 I have accepted
Carin's
"52 Weeks" challenge. She challenges us moms to get into the pictures. Afterall, we are oftentimes the one snapping the shots. Why don't you give it a try? It's fun and you can start at Week 1.
Another highlight of our trip to Center Parcs last weekend is when we all played basketball.
Basketball, you ask? Yes. Though I have never played on a team in my life, I had a blast running around that court. I even made a swoosh at the 3 point line. Yes, it surprised me, too. We were on 3 different teams with other families. I was on the

yellow

team, Austin and Melanie were on the

red

team, and Braaten, Shawn, Grant, and Cooper were on the

green

team. The reds got 1st, the greens 2nd, and my little yellow team took 3rd.
I was getting ready to play the first 5 minute game against the blue team.
Shawn, Braaten, Cooper and Grant
Austin~ he loves playing basketball. This was a great for him.
My man was having some fun playing b-ball. I couldn't keep up with him.
Sorry about the blurry shots here. We need to learn how to work our camera a little better.
The Busse Seven had a blast on the court.
To see more "52 Weeks" posts, visit
here
.