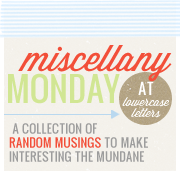 And, boy, do I have some major disorganized randomness to share.
Since it's been a busy, happy, blessed, and fun summer, I decided to share a little of this and that.
1.) paint crazy!
I have been repainting furniture, distressing it, or spray painting it. You can often find me with paint on my arms or legs clearly when a shower should have taken it off. That goes to show just how much painting has been going on around here.
This desk is in Braaten & Melanie's room. It used to be yellow. I love it and so do they! Whew!
2.) the big day
Our dear friend, Melanie, got married a little over a week ago and she was absolutely gorgeous! We had the honor of witnessing their beautiful wedding and had lots of fun at the reception.
This is my mom's side of the family (it's where our daughter Braaten got her name; also my mother's maiden name). My mom was so very blessed when our little girl was named after her.
22 people slept in our home and 4 outside in campers.
I must blog about that weekend. We had an amazing blessed, non-chaotic time.
God is so good!
4.) these chickens rule!
We recently adopted 9 hens from friends of ours, Chris and Terri, who could no longer keep them.
They lay beautiful eggs!
They normally lay the type you see in the middle.
On this particular day, one of those brave little girlies laid the one on the left.
And she survived. Whew!
The golf ball on the right can regularly be found in my son, Austin's, possession.
Golfing is something he did all the while that we lived in England. Not technically all the while, but you get the idea.
More pictures of the awesomeness of that egg.
Are you in disbelief, too?
I think maybe I haven't made my point. We still have one more photo to go.
Normally one would hope for a double-yoker. On this day the hope was clearly for a triple yoker.
We were getting greedy I guess.
Have I mentioned how much better farm-fresh eggs are?
My mother-in-law and Chyenne (my niece) on the left and Brittany (Chyenne's sister), Jill (cousin AND sister-in-law), April (sister-in-law), and Kris (sister-in-law) on the right side of the table from back to front.
We had great conversation, food, and fun!
6.) hostess with the mostest
Linda (friend of the family), Aunt Peggy (hostess), and Haley (cousin), recent high school graduate.
7.) joyful cousins
Cooper & Nicole playing beanbag toss.
8.) happy-go-lucky grant
Grant playing the toss-the-golfball-on-string-game-over-pvc-pipe.
What's the name of that game anyway?
I love it and didn't get to play that day.
I guess I was talking too much.
9.) host with the most
Uncle Mike (host), and Jill's husband, Timothy.
OK, we call him Tim, but he calls me "Carl" clearly trying to do it in a Jersey accent, so I call him Timothy.
10.) hunk of a husband
My precious husband playing volleyball.
11.) cute Katie
Playing volleyball, too. She is extremely athletic and fun.
12.) wedded bliss
Speaking of fun...
Brittany and Richie, just married for 42 days at this point, were showing us all how to keep fun in a marriage.
Brittany innocently poured a little water on Richie and he wasn't having any of it. He grabbed her, picked her up, and intended to throw her in the pond. She pulled, scratched and bit her way out of it. In went the flip flop instead.
13.) firstborn fisherman
Austin not only likes to golf, but he LOVES to fish, especially at Uncle Mike's pond.
14.) photographer wanna-be
And I like to try to photograph flowers and insects, along with taking thousands of pictures of my family and friends.
Isn't that a cool shot?
15.) on the fritz
I mean this is Uncle Fritz and apparently he can sleep anywhere.
16.) honorable men
Nothing more needs to be said.
I love them dearly.
17.) family love
April & Chyenne chatting it up and posing for moi.
18.) floral photography
pretty
19.) the all-day quad squad
I am not even kidding!
They rode this thing all day.
Melanie (precious daughter), Rachel (cousin), Braaten (precious daughter), and Abbey (cousin).
20.) handsome honey
Meet Ethan Joseph, quite possibly one of the cutest babies I've ever seen! And this is his mom, Jessica.
He is my 3rd cousin and will be a big brother in February/March.
21.) more re-dos
My plan is to paint all of the furniture in this room from pickled wood to distressed white
Stay tuned.
21.) kitty cats
This is Molly in her happy upside down state.
She seriously loves for me to hold her this way.
Silly kitty!
22.) more wedded bliss
I absolutely adore my husband.
23.) surrounded by love
Emma manages to entertain all of these children as she is the center of attention.
How precious is that?
If you have made it this far, WOW! Thanks and hugs to you.
It is way past my bedtime and I stayed up all in the name of a post and documenting our family. Well worth it in my book!