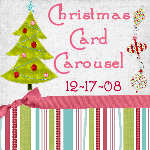 I thought this was a great idea that
Faith
came up with. It was supposed to be done yesterday, but I just had to post it anyway.
All of these pictures were taken in Lake Garda, Italy. We took a trip there from England via France and Switzerland. We were able to see so many beautiful places along the way.
Thanks for stopping by and have a Merry Christmas
from our family to yours!