I'm setting the boxes aside to go see someone I admire and who is really inspiring. Yes, Joyce Meyers!
My friend, Jamie, is joining me and we are starting this adventure this morning. We'll be heading up to Grandville, MI for an overnight and I just know God has something for me.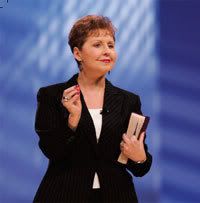 The kids went with Shawn to work today for "Bring your kids to work" day and the timing for that is perfect. They also get to spend the rest of their day at my other friend, Natalie's, house after lunch until Daddy-o can pick them up.
Joyce's seminar is all day tomorrow and for a time on Saturday. We plan on just staying through Friday evening and then heading back to be with our families. It works for me and is just enough time to forget about boxes... even if just for a little while.